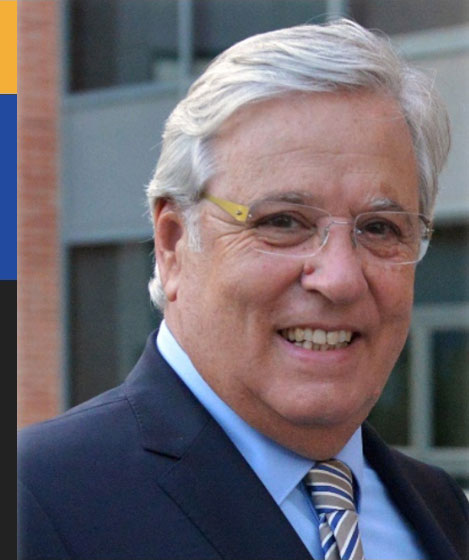 NICOLAS SPIROS APOSTOLOPOULOS
09/04/1952 – 02/10/2020
The sudden passing of our beloved husband and father, Nicolas S. Apostolopoulos, has deeply saddened our family, his friends and colleagues. The funeral service took place in Amaliapolis, Thessaly on the 3rd October 2020. Only immediate family were in attendance due to the particular circumstances and strict restrictions in effect.
Nicolas believed in our nation's perennial ties with the sea; throughout his career and with all his heart, he always sought to inspire and support the younger generation in the pursuit of a marine related career, whilst remaining a constant source of guidance and assistance throughout their academic and professional endeavours.
In his memory and as his legacy, we have established a scholarship in his name in cooperation with the Hellenic Marine Environmental Protection Association (HELMEPA). This is for the benefit of young candidates in the fields of Merchant Shipping and Marine Environmental studies, so we would like to invite you to join this effort with a kind donation to the following account:
ACCOUNT DETAILS
Bank: ALPHA BANK SA
Account IBAN: GR59 0140 1160 1160 0200 2008 706
BIC/Swift: CRBAGRAA
Beneficiary: Hellenic Marine Environment Protection Association
Donation reference: "For the Nicolas S. Apostolopoulos Scholarship"